Business and Family Transportation Services with
Seattle Car Service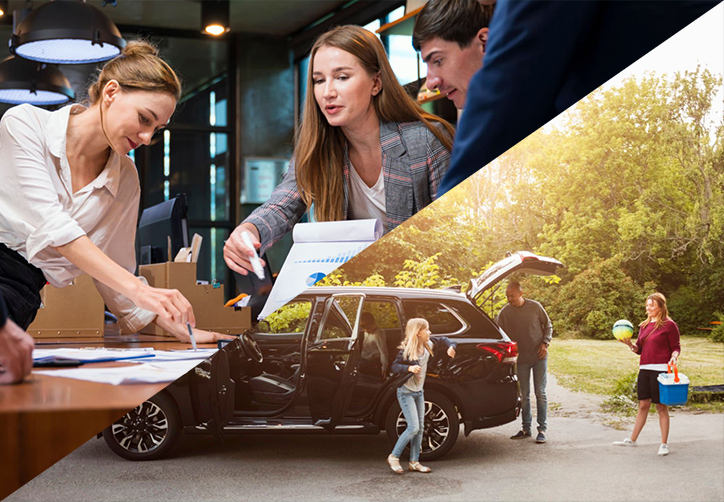 Business and Family Transportation
Welcome to Seattle's premier Business and Family Transportation services, where we seamlessly cater to the unique needs of both corporate travelers and families in the Emerald City. Whether you're here for a business meeting or a family adventure, our tailored transportation solutions ensure that your journey is comfortable, reliable, and memorable.
Choosing us for your transportation needs means selecting a service that goes beyond the ordinary. Here are compelling reasons to make us your preferred choice:
1. Punctuality is Our Pledge: We understand the value of your time. Our unwavering commitment to punctuality ensures that you reach your destination on time, every time. Trust us for reliable and timely transportation services.
2. Luxurious Fleet: Embark on a journey in style with our fleet of meticulously maintained vehicles. From elegant sedans to spacious party buses, our range of vehicles offers a touch of luxury that complements any occasion or travel purpose.
3. Professional Chauffeurs: Your safety and comfort are our top priorities. Our experienced chauffeurs are not just drivers; they are professionals dedicated to providing a smooth and enjoyable ride. Well-trained and familiar with optimal routes, they ensure a seamless journey.
4. Tailored to Your Needs: We understand that every traveler is unique. Whether you're a business professional, a family, or a group, our services can be customized to match your specific preferences and requirements. Your journey, your way.
5. Easy and Convenient Booking: Booking with us is a hassle-free experience. Whether you're a frequent traveler or planning a one-time journey, our streamlined booking process ensures convenience and simplicity at every step.
6. Competitive Rates for Affordability: Indulge in the luxury of our services without breaking the bank. Our competitive rates make high-quality transportation accessible to all, ensuring that you receive premium service without compromising your budget.
7. Dedicated to Customer Satisfaction: Your satisfaction is our priority. We are dedicated to providing a service that exceeds your expectations, leaving you with a positive and memorable experience. From the moment you book with us to the end of your journey, your satisfaction is our measure of success.
8. Versatile Services: Whether you need airport transfers, corporate travel, family outings, or special event transportation, our versatile services cater to a range of needs. Count on us to be your reliable transportation partner for any occasion.
BOOK A RIDE FOR Business and Family Transportation
Choose us in Seattle for a transportation experience that reflects the unique character of the city and ensures a journey that goes beyond just getting from point A to B. Book with us and let us elevate your Seattle transportation experience.